An Intro to Bookkeeping: Getting it right the first time
Things like bookkeeping often falls to the wayside as founders focus on getting their product off of the ground, but bad bookkeeping process can cost a business in the long-term.
Join us October 16, as Shannon Bloom gives a few of the basics of bookkeeping. Learn how to set up a chart of accounts, the importance of supporting documentation and the basics of creating financial statements. And how bookkeeping affects your inventory, cashflow and oversight.
---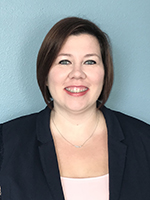 Originally from North Carolina, Shannon began her career as an accounting clerk for the United States Air Force (USAF) Nonappropriated Fund (NAF) Accounting Office at RAF Lakenheath, UK in 2002. She held subsequent positions in credit and collections, payroll, and general ledger. Her 11 year career with the Air Force took her to California, Washington DC, Japan, and Florida filling roles as the Chief of Resource Management (Controller), internal auditor, NAF warranted contracting officer, and appropriated fund budget analyst. In 2016 she left the DoD and began working for a local small business owner with 5 related companies heavily involved in federal government contracting and R&D in composite materials.
Shannon started her Florida licensed CPA firm, SMB Accounting and Consulting, in March of 2018 with a goal to provide professional assistance and support to other small business owners with management and accounting services tailored to their unique business needs.