The Future is Now: Radical Changes in Aerospace and Transportation
Since discovery in the late 1800s, magnetics has modernized society by enabling the generation of electricity, mining, manufacturing, electronics and more. Now, over 200 years later, the world is moving into the next phase of electricity use – the electrification of transportation. Not just for electric vehicles, the elecrtification of aerospace will allow dramatic improvement to flight enabling a quiet, clean and highly reliable solution for aircraft propulsion.
Join us May 15 at 5:30 PM as AML CEO, Mark Senti, presents on the role of magnetics, electricity and the future of electric transportation.
---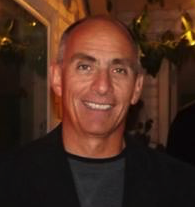 About the Speaker
Mark Senti has over 30 years of experience leading companies at the forefront of innovation and technology. He has led the strategic direction of the company since its inception, with responsibilities that include developing business strategies, IP strategies and strategic partnerships.
Mark has deep experience in developing innovative manufacturing and technology solutions, with a background that includes advanced work in superconducting magnetics and supercomputers, robotics, automated systems and sustainability. Mark has appeared on CNN and is a respected author and speaker on these topics.
Mark founded and, for over 13 years, led GSMA Systems, Inc., an international provider of robotics and factory automated systems, which was acquired in by Barry-Wehmiller Companies, Inc.  Mark began his career developing a wide array of projects from supercomputer hardware design to the manufacturing processes for Cray Research, Inc.
Mark has numerous patents and is the recipient of many awards including Congressional Special Recognition Lifetime Achievement in Technology Award in 2015, 1992 Outstanding Young Manufacturing Engineer Award from the Society of Manufacturing Engineers and Cray Research Leadership and Innovation Award in 1990.